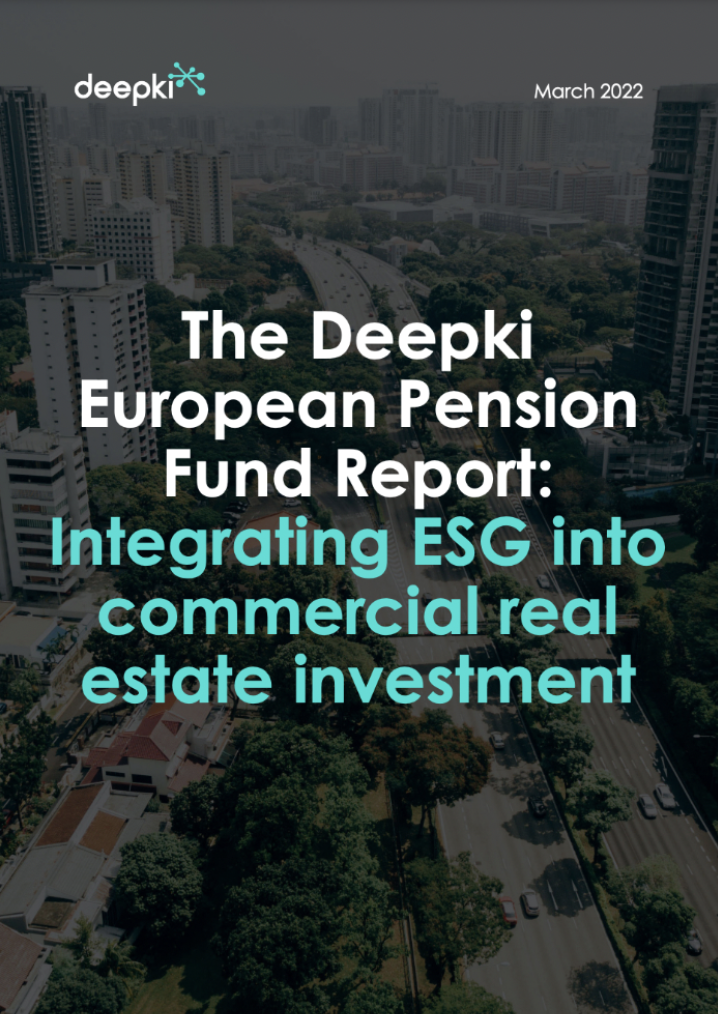 The Deepki European Pension Fund Report: Integrating ESG into commercial real estate
More than $5 trillion of investment is needed each year to decarbonize the built environment and ensure the real estate sector can meet its commitment to achieving net zero by 2050.

Pension funds will play a pivotal role in helping raise this significant sum as they construct long-term investment strategies that meet their environmental, social and governance (ESG) commitments while returning value to members.
Deepki, the ESG data intelligence firm, surveyed 250 European pension fund managers in the UK, Germany, France, Spain and Italy, with a combined AUM of €402 billion.